Panama Visa Requirements and Options for Residency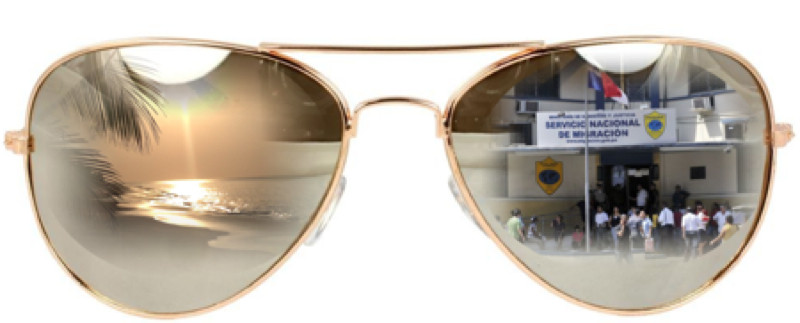 Panama Visa Requirements
Visa Adventure Ahead
Interested in learning about the various Panama visa requirements? That must mean you're getting ready to join us here! That's fantastic news!
More good news: Panama DOES want us to be here, and their visa options prove it. Now, does that mean this process is going to be easy? Probably not. Paperwork is paperwork, folks, and paperwork in Panama is that much more…paperworky. Good thing the cerveza is affordable and the pineapples are juicy because those end-of-the-day rewards might be necessary to keep you on track hroughout the process. Here are the eight visa options currently available:
Pensionado Visa
Over 18? Got a lifetime pension or annuity paying a minimum of $1000 per month? You don't have to be of official retirement age — you are already qualified! If you have dependents you will need an additional $250 for each one. The pension/annuity funds can be paid by a Trust, private company, government agency, military, corporation, insurance company, or a bank. BONUS: there are lots of perks for being a pensionado (aka jubilado). Just click here to see the pot of gold on the other side of this rainbow.
Friendly Nations Visa
This is the Panamanian Visa Highway Fast Track! If you are from one the 48 nations considered "friendly" you are IN, my friend. Cross your fingers and check out the list to find out if your nation is a "friend" to Panama. Was your nation on the list? Here are your options:
• Buy an existing Panama business
• Create a NEW business
• Get a job with one of Panama's professional services company
Just so you know: those two visas are the ONLY visas that grant IMMEDIATE PERMANENT residency.
The following visas require a 2 year provisional temporary residency period before qualifying for permanent residency:
Professional Employment Visa
If you are a foreign professional (hold a college degree and any professional license required by the country from which you are coming) and you are working for a Panamanian company in a professional capacity, as long as the social security taxes are being paid, you can become a permanent resident with this visa.

Self-Economic Solvency Visa
Yep, it's just what it sounds like – welcome wealthy foreigner! This one is also known as the "Person of Means" visa. To make this one work for you, be prepared to part with $300,000 as a fixed-term deposit or investment. Here is how you can structure your investment:
• Spend a minimum of $300,000 on property in Panama;
• Place $300,000 in a fixed-term deposit in a bank with a physical branch in Panama;
• Or a combo: property purchase and fixed-term deposit as long as the combo totals $300K. You must keep the property and/or fixed-term deposit until you are granted your permanent residency. Then you can do what you want with the investment. (Fingers crossed you made a nice profit!)
Business Investor Visa
Entrepreneur? $160K is the minimum investment but this is a pretty complex process, as you must establish and operate a business here in Panama. Meaning: you must have a commercial license, a physical office or store front and a minimum of five Panamanian employees on the payroll (under labor contracts registered at the Social Security office in Panama). The labor laws are very strict and highly favor the employee.
Reforestation Investor Visa
No, you do not have to be a farmer to apply for this visa. You just need to invest $80,000 in a reforestation project certified by the government that has a minimum of five hectares of titled land.
Married to a Panamanian Visa
It's not a good idea to just run out there and marry the first Panamanian you see. This process will take three years, interviews with you and your spouse, and home visits; they may talk to your neighbors to be certain it is not a sham. Love wins, people.
Parents of a child born in Panama Visa
As soon as the kiddo blows out his or her 5th birthday candles, both parents can apply for this permanent visa.
Make plenty of copies and be ready for many yards of red tape. Keep some reading material, water, and a good "abogado" (attorney – free Spanish lesson right there!) on hand. Know that your patience will be tested and that someone will mess something up. Keep smiling and be sure to be overly nice to ANYONE that works in immigration. The Panama sunrises and sunsets will be so worth all of the hassle!
Want to Learn More About Panama?
Get Useful Updates
We send out content-rich weekly updates on new property listings and fun, helpful information about living in Panama.