Panama Property Taxes: When, Where, and How Do I Pay???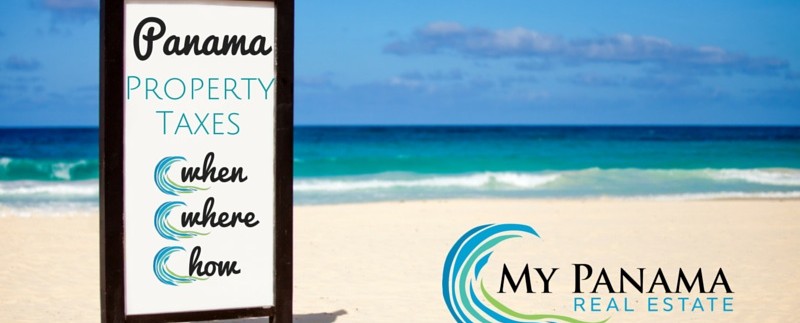 Panama Property Taxes
How's that little slice of heaven you bought in Panama? Are you inhaling the ocean breeze every day or basking in the lush highlands of this gorgeous country? No matter if you are on the beaches of Gorgona or in the dormant volcano of El Valle, Panama property taxes apply to you and this is your "gentle reminder" that April is TAX TIME in Panama.
When you bought your property here in Panama, the seller was required to obtain a Real Estate Tax Clearance Certificate to prove all taxes were paid and up to date. From that moment the taxes began to accrue for you. Based on what, you ask? Your property taxes are based on the cadastral value registered at the DGI (Direccion General Impositiva / Directorate General of Revenues) and every property has a unique tax ID referred to as a RUC (Registro Unico de Contribuyente).
In order to know how much you owe in real estate taxes, you will need a NIT (numero de identificacion tributaria) or Tax ID number. A NIT is basically your password for on-line access via the department of revenue website (ANIP). It won't cost you a penny to get your NIT and you can view your tax statement with a few keystrokes from the balcony of your ocean front condo or terrace of your mountainside haven. How do you get this NIT number? Log on to the ANIP website and fill out the request, easy peasy! You will need:
The RUC number for your property
The passport or cedula number of the property owner, or legal representative if the property
Generally takes a couple of days to a week before your NIT is approved and assigned.
So now you know what you owe and when it's due, but how do you pay it? Real estate taxes are due three times per year in Panama: at the end of the months of April, August and December. Property taxes must be paid in the form of cash, ACH transfer or certified check from a local bank.  If you are paying by check, the payment must be issued to TESORO NACIONAL (NATIONAL TREASURY) and it must include the property RUC. To pay with cash, the list of participating banks is on the ANIP website.
And guess what? You can get a 10% discount on your tax bill if you pay your annual taxes within the first three months of the year! Now you have some spare change to buy your favorite Real Estate professional a glass of well-deserved vino tinto!
WAIT! "But I have a 20 year tax exemption, so this does not apply to me, right?" WRONG.
Click here to understand your property tax liability.
Want to Learn More About Panama?
Get Useful Updates
We send out content-rich weekly updates on new property listings and fun, helpful information about living in Panama.