Getting a Mortgage in Panama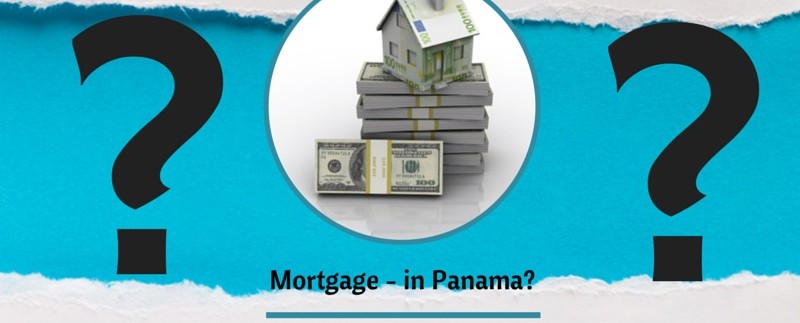 Getting a mortgage in Panama might take longer than the few days it would take in North America, but it IS possible. We, at My Panama Real Estate, can assist you if you are looking to secure a mortgage in Panama in order to purchase that dream home and set up your new life in paradise.
The typical requirements from banks in Panama are following:
Copy of valid passport;
Copy of a second form of ID;
One Letter of Reference from your bank back home, addressed specifically to the person with whom you are dealing at the bank in Panama;
TWO Letters of Reference from individuals you know in Panama (this could be your realtor and your lawyer), complete with full contact information;
TWO Income Tax Returns from your country of origin (personal or business);
TWO recent bank statements;
Proof that your income level is keeping with the value of the property;
Loan application, duly signed;
Copy of the Promise to Purchase contract for the property you are obtaining a mortgage for;
Proof of any down payment made;
Some banks may ask for a copy of your Personal Credit Report;
A copy of the property appraisal.
A copy of the Promise to Purchase contract.
Depending on which bank you apply to and the type of loan you are looking for, the terms will vary. Typically non-residents qualify for up to 70% of the purchase price of the property, with terms no longer than 25 years. There is usually an age restriction for the applicant of 75 years. For example, if the applicant is 60 years of age, they would typically qualify for a 15-year term. It is important that you provide the bank with every detail that they ask for, as any missing information will cause a delay in the approval process. It is also important to verbally verify all documents needed as the qualifications can change frequently.
Panamanian Banks also require a person to obtain both fire and life insurance policies for commercial and privates loans. This requirement serves, as a guarantee for the bank in case the person in question passes away prior to paying-off their mortgage. In such a case, the insurance company will reimburse the bank for the unpaid portion of the loan. In Panama, the property alone is not sufficient collateral for banks to issue a mortgage and thus require that all mortgage applicants have a Panamanian life insurance policy.
You do, however, have the option of buying your life insurance policy directly from the bank or for a private insurance broker. Most people unknowingly purchase their life insurance policies directly from the banks and subsequently, pay higher prices. When a purchasing life insurance outside of a bank, you actually own the policy which means that in the event of death, the bank would only receive the portion owned on the mortgage and the rest would go to the beneficiaries.
For a home mortgage, the life insurance policy must be issued from a local Panamanian company, which has been approved by the Superintendencia de Seguros (governing entity for insurance). Banks will not accept a life insurance policy that has not been issued in Panama.
With regards to the health requirement, it's recommended to speak directly to an insurance broker to learn more about the exact health requirements. Some companies are more flexible than others when it comes to admission requirements. Also, most companies have more requirements for foreigners than they do for Panamanians because they simply have no way of verifying a persons medical history.
Premiums will vary depending on the age, the amount of life insurance covered, and whether or not the applicant is a smoker. To be considered a non-smoker you must have quit smoking cigarettes for enough time for the nicotine not to be present in your system. Also premiums are higher for the men than for women, since statistically speaking, women life longer than men. Banks require that the life insurance cover the total amount to be financed and to outlast the term of the mortgage by at least one additional year.
An interesting fact: a mortgage in Panama will not be reflected on your credit history in your country of origin. The mortgage will be part of a credit history in Panama and will be a base for any future financing or credit that you establish within the country.
We have a good referral relationship with a couple of key banks in Coronado and Panama City. Just ask us to set up a referral for you if you are interested in speaking with someone about a mortgage in Panama. As always, we are here to help you!
Want to Learn More About Panama?
Get Useful Updates
We send out content-rich weekly updates on new property listings and fun, helpful information about living in Panama.