Exploring Contadora Island, Panama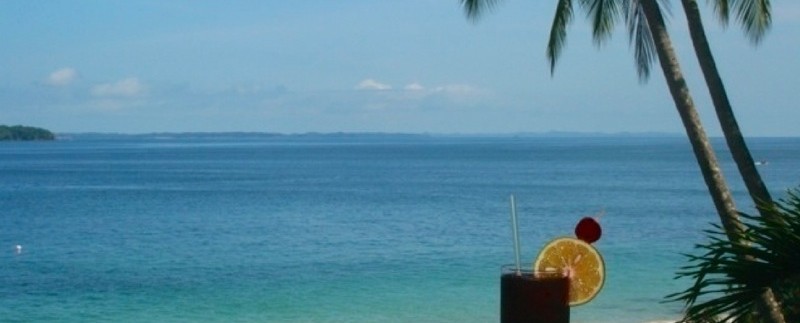 Once you will be settled, you will probably start to looking to explore what Panama has to offer? Having lived in Panama, which I currently call home, for two and a half years now, I am finally checking places off from my 'to see' list in this beautiful country. I travelled to Contadora Island (Isla Contadora) with a group of friends and it was just an amazing trip! A quick reminder of history: Contadora is part of the Pearl Islands Archipielago (Archipielago de las Perlas) where an abundance of pearls which used to be found around the islands. The natives would then gather on Contadora to count their pearls and trade them with the Spaniards.
Our mode of transportation to Contadora Island was a six-seater Piper Cherokee, which departed from a small airport in Chame just a few minutes from Coronado (Panama). The flight was a short 25 minutes, but it was a rough start, as our flight was delayed by eight hours due to stormy weather. It was, after all, rainy season, so we did need to account for the possibility of inclement weather. Our pilot, Allen, did a fantastic job in helping us arrive safe and sound to this little piece of paradise. The air strip on the island is located across the street from where the ferries arrive, so it is a central meeting place for people coming and going from the island.
We were greeted by amazing friends, who were staying on the island and they took us over to where we were staying via golf carts and mules (the four-wheel version). The island's roads are smooth and paved – much different than in Coronado, and the main mode of transportation is golf carts. Our hosts helped to make it two incredible days that we will always remember.
Our first morning took the group in varying directions – some starting with a run and snorkelling, and others (like me) for a long, explorative walk around the island to explore its numerous beautiful beaches, an abandoned hotel and ferry, and some historical sites (such as where the Shaw of Iran was exiled to and the home where Julio Iglesias stays when he visits).
All regrouped back to where we were staying, where we had a scrumptious breakfast of walnut pancakes and fresh fruit salad before heading back out for more fun. A small boat was then hired for ten of us to explore the Pearl Islands. We first went to Isla Chapira for snorkelling. Personally I had not snorkelled for about 25 years, so this was very exciting for me! We saw a multitude of gorgeous, brightly-coloured species of fish and enjoyed swimming in the turquoise blue waters. Next we visited Isla Mogo Mogo, where we collected shells from this former Survivor island.
My favourite stop, by far, was Isla Boya Arena. This island is only there during low tide, and is just like one big pile of fine, white sand – to me it was like heaven on earth. Some made 'sand angels', others simply conquered the island (it didn't take too long). Needless to say, it was very difficult to top our first full day on Contadora Island! Day Two began with a morning swim, snorkelling at Playa Executiva, another scrumptious breakfast at Hibiscus House, more snorkelling at Playa Cacique and plenty more sunshine.
We enjoyed a wonderful lunch at Restaurante Romantica and generally relaxed by the beach and soaked up some sun. We did a little more island exploring before finally heading back to the plane for our short trip back to the mainland. The 'icing on the cake' to this spectacular weekend was seeing humpback whales frolicking in the ocean as we flew overhead towards Chame – truly magical! Time to start planning the next whale-watching boat cruise :-), so send us a message if you're interested in coming with us!
If you are planning a trip to Panama, be sure to include a trip to Contadora Island – you will not regret it. Ferries and planes run from Panama City to Contadora, as well as small planes from places like Chame (message me for a referral). Alternatively, if you are planning a retirement to Panama, feel free to contact me for information or assistance with finding a place to live. We, at My Panama Real Estate are experts in the field of relocating to Panama. Welcome home!
Want to Learn More About Panama?
Get Useful Updates
We send out content-rich weekly updates on new property listings and fun, helpful information about living in Panama.