Client Connections
---

We take our jobs very seriously and when helping someone navigate the possibility of moving abroad these relationships are ones that take time to nurture. Moving to a new country is not a hasty decision and nor should the process be – we are here to help and are ready to invest the time and energy necessary to do things right.
It is in this same vein that we approach those who want to list their properties for sale. We take the time to learn the property, prepare the back up information for the valuation of the asset, and spend extensive time marketing the listing. When properties are shown feedback is requested and a database of each property's marketing efforts and feedback reports a simply a click away for the owners.
Either of the above tasks can take months or years to come to fruition and close relationships are formed. Below are some of the stories our clients have elected to share.
---
Renting not Buying ~ No Problemo Amigos!
Blaine & Robin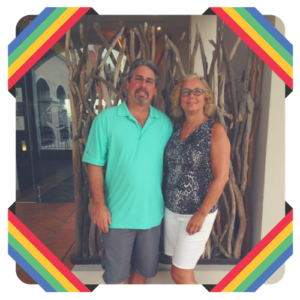 We initially connected with Cat Mandell in 2014, when we came to Panama for our exploration visit. From the first moment we connected!  We were interested in seeing available rental property and Cat showed us some fantastic condo units. She truly listened to what we were looking for and more importantly understood that we were not interested in purchasing property. Cat showed us around for a few days with no pressure to buy instead of renting.
By 2015 we were ready to make it happen and with a quick message to Cat she had some great options for us. She set up a FaceTime meeting so that we could visualize ourselves in the unit she found. The condo was exactly what we were looking for! We had some specific requirements that needed to happen in the condo before we were ready to sign a contract. Presto! She made those details happen as well while we were still in Texas. It was a very smooth, seamless and no hassle experience.
We have been here for a year and a half now and still love our decision. And come to find out, Cat had previously lived about 15 minutes from our home in San Antonio, Texas….it truly is a small world, and the relationship was meant to be! Cat has that Texas spirit and truly loves calling Panama home and helping others find their own place in paradise.
We would definitely recommend her as her services are spot on!
---
 Mission Impossible? Not for Cat!
By Sean Renwick and Connie Shapko
From the moment she bounced onto the Panama Relocation Tour bus, we knew Cat Mandell was going to be the person we wanted to help us find our new home in Panama. With a huge, infectious love of life, strong ethics, professionalism, and the unrelenting dedication to do whatever it takes, we knew there was no question we had found the right person.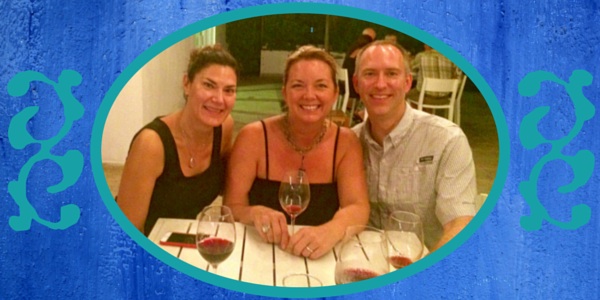 When we wanted to pursue the "try before you buy" option, Cat helped broker an exclusive rental in an area of interest and made sure that we had everything we needed. Over the next few days, we viewed many properties and as the days progressed, she helped us focus on what we were looking for. Not settling for less, but rather, finding the right fit for our needs – and maybe a few wants too!
Cat was instrumental in digging deeper than we could have ourselves. By dealing with the developers, she was able to find opportunities that were otherwise not available. Call it Mission Impossible? Well, not for Cat. When we started the quest to secure our new home-away-from-home we could not have envisioned such a perfect end result.
Upon returning to Canada with the deal still in motion, Cat helped us address the finer details to full closure. Consider her your "Flip Flops on the Ground" she said many times without hesitation.
I would highly recommend Cat, or anyone else on the My Panama Real Estate team. They are amazing at what they do!  We're proud to have them as part of our new Panamanian family.
Thanks for making our experience so smooth and memorable!
---
Loving Every Day in Paradise
By John and Betsy Salunek
My husband and I had begun to look into places that were warmer and more affordable than the Northeast. We looked at Mexico, Costa Rica and Panama and visited several times, but were not yet ready to retire. We liked the stats on Panama: A growing 7.9% GDP, the most stable country in the region, a democracy, a solid economy bolstered by the Canal, and the people were used to having Americans around from the military presence in the Canal Zone even back to the building of the Canal.
The recession in the United States decimated our comfortable retirement that we had worked for and saved for all our married life. Our home that was to be the backbone of our comfortable retirement in an area called "the most desirable place to live in a three-state area" crashed to less than half its market value. We could no longer afford the crushing real estate, insurance, and all levels of taxes and knew we had to get serious about moving.
We had been in contact with a couple via the internet who had moved to Panama, and they invited us to visit. These wonderful folks became our Guardian Angels. In fact, every single person we have met here and in Panama City would say within the first five minutes of our conversations, "I'm never going back – there is nothing to go back to." I thought it strange at the time. One woman did advise me to "Give it two years and you will never want to leave."
I don't even remember how we got to Coronado, except that I think I answered one of those "come and visit us" ads. At any rate, the agency who ran the program picked us up and drove us to a hotel in Coronado, dropped us off and left. It was dark by then. The rent for the stay was expensive so I expected we'd be someplace where there would be places to eat and shop. To us, we were in the middle of nowhere with no transportation.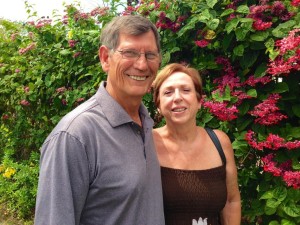 However, the next day a lovely young woman came to pick us up and show us properties. Her name is Denise MacDonald. Not only was she warm and welcoming, when I told her we had no food and no idea where anything was she said first order of business was to take us to get food for our rental condo. Denise showed us where all the grocery stores were as well as other stores and places to eat. Not only that, she patiently waited until we were done shopping and took the time to return us to the condo to put food away before searching for properties. We explained we had no idea what we had left in our retirement savings that we could spend on a house, but Denise seemed only to care about showing us homes we might like even if it was a "someday if ever" sale for her.
We told her what we had in mind: a place with room for a garden in a small community where we could assimilate into our new country, with grocery stores nearby. Denise showed us houses that were exactly what we said we wanted, but after three days of looking we realized what a mistake that would be. We did not want to do the maintenance, supervision of gardeners, etc. — which is what house ownership would entail. Quietly Denise said, "I would like to see you two live out your lives in dignity, security and safety," and we looked one more time at the perfect condo and put a down payment.
Even after we signed to buy, Denise took us one more time to look at houses again "just to make sure" so we would never have to second-guess ourselves about our purchase. I wake up every morning, look out the windows, and thank God we live here in this beautiful place of peace, with happy people who welcome us, smile at us and say hola.  Yes, we are welcome here. It is, as most of us say to each other in passing, "another day in Paradise!"
Come to Panama and take a look for yourself. If you want personal, intuitive and caring service throughout the entire relocation process, we can attest to Denise's high level of integrity and commitment toward the people she works with!
---
Our Dream Retirement Home
By Dianne and Kevin Baggs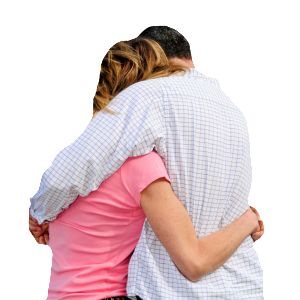 Finally, a moment to send you a note to thank you from the bottom of our hearts for helping us buy our dream retirement home. From the moment we met you we felt comfortable in going through this stressful process because you have an aura of confidence that made us feel you were the one to help us get through it.
If you are looking for an honest, clever and very knowledgeable agent, Cat is the best. Cat will make your experience selling or buying a house quick and profitable. I enjoyed working with Cat and she continues to be very helpful and accommodating even after the purchase of our home.
---
The Perfect Match
By Mike and Carol Kennedy
We were introduced to Denise MacDonald purely by accident. On a cold winter day at home in Canada, we were browsing a Panama real estate website. We emailed her with some questions regarding one of the properties we liked.
Our communications blossomed from there. Many months later, we finally met Denise and Cat in Coronado while we were renting there for a month. We set up an appointment with them to check out some properties they thought we might be interested in. They were very knowledgeable, professional and enthusiastic about everything in Panama.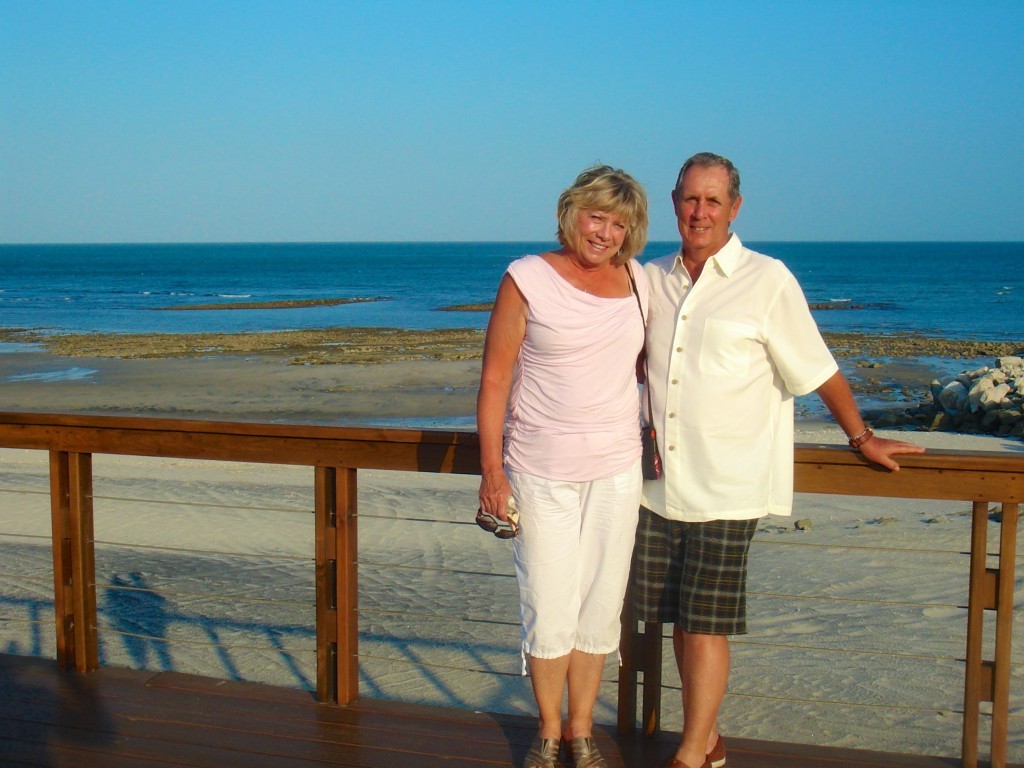 We decided to purchase a condo in the Coronado Golf residential tower. Even after finalizing the purchase of the condo, Denise and Cat have been there for us to answer our questions about many subjects other than real estate as we have settled into our new community. We are extremely grateful to have met them and have them in our lives.
---
Never In a Million Years!
By Julie Groves
We never would have thought we would be lounging in a rooftop pool, 32 floors up, bedazzled by postcard-perfect scenery after after a day of rainforest trekking and a gourmet meal served at a castle in the mountains! Last year at this time we had no thought of real estate investment, lifestyle change or retirement. As Canadian small business owners, we assumed we would be doing the "same old, same old" until we were just "too old." Then a kaleidoscope of events took place in 2012- 2014 that furiously flung open some pretty amazing doors of opportunity and here we are: sun drenched, beach buffed, Panama property owners.
When our business started (and continued!) to expand, we decided we could at least start dreaming about no more white-knuckling it through Canadian winters. We started planning our vacations in tropical places with a "what if" objective continually whirring in the background. That was fun for a while, but the airplane landed and the dream slammed back to reality with a frosty smack of winter in the face. Plan B was needed.
Number crunching, financial projection, spreadsheet analysis and online investigating: fun! We had to see how to Shazam our nest egg into a possible future void of polar vortexes and full of sun and fun. Amassing a realistic picture of what we had to work with was the first step. The second was creating a list of personal needs. At almost retirement age, we had no desire to end up in a shack on a hill just because it had a palm tree. My husband, the engineer, takes an analytical approach to everything, and I have a Type A, detail-obsessed personality, so it didn't take long for us to have our whole future cobbled together (at least on paper). So onto the third (GIANT) step: the "how" and "where" (with extra emphasis on the "HOW?").
Online searching turns up endless lists of countries rated as the best places to retire. It's worth the time to help narrow things down in comparison to your personal needs list. We also spent hours reading personal blogs and watching videos from expats who had already made the jump. Topping my husband's needs list was golf and health care (in that order) and topping mine was health care for my husband and an active fitness community. With that in mind, we booked a "what if" vacation to Panama for August 2014.
Then the "not in a million years" door fell off its hinges, giving us a wide berth for early retirement! By the time our trip to Panama came around, we had gone from "what if" to "let's do this thing!" The difference for us in comparison to other places we had visited is that Panama has a stable government, explosive development, a huge expat community of all ages and a "Friendly Nations Agreement" that literally sets Panama on a pedestal high above other viable options. We are welcomed here.
Most people recommend renting and trying out a country before investing, and I would say that would be the wisest. However, our experience of working in the 4th world country of Haiti for 20 years (our other job) has given us endless hard-core lessons of how to live and work in another culture in the least stressful way. We know that you must embrace a foreign culture with humility and not have the audacious attitude that it must change to accommodate you. So that experience made it easier for us to make the quick decisions we did and end our retirement quest after one visit to Panama. Which brings me to the end of the story and start of the next one.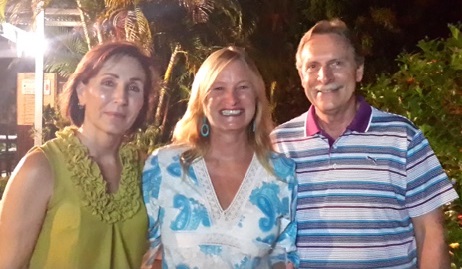 We found an amazing investment guide, the magical Sarah Booth, (bonus: she is a Canadian with almost a decade of living in Panama) and a fabulous Panamanian lawyer, Tamara Fernandez. We bought two condos during our 10-day stay. One, much to my husband's delight, sits in the middle of a gorgeous golf course. To say we are excited to immerse ourselves in this exquisite, exceptional country would be a vast understatement. We will keep one condo as a rental that will pay all the bills and after five years (just a little work left!) we will live in the other. As I type this, we are on our way to Panama City to file for residency and solidify the next leg of our journey.
All this has been possible because of Sarah's profound patience and supernatural savvy. Although we had to accomplish everything long-distance after our return to Canada, her attentiveness and effervescent spirit made us feel like she was right beside us all the way. I can't say enough about her capacity as a re-location expert, and for sure can't say enough about the diverse, unique country of Panama and its extraordinary people, both nationals and expats.
Would I encourage others to invest in either a change of lifestyle/career or retirement years here? That would be a BIG, GIANT "YES!" Talk to Sarah, she'll hook you up and I'll see you at the beach. Your happy ending could be one vacation away.
---
Plan Your Work and Work Your Plan — Seriously!
By Bev Henry
Like many of us Boomers, I had a life plan that included working full time until at least age 65 to build up my Social Security and fund my retirement accounts to provide for a carefree retirement. My plan was interrupted at age 59 when the company I worked for decided to close their California location and move to Colorado. The entire staff was laid off at Christmastime 2011. Whoa! The US economy was in a horrible state and full time jobs for folks in my age group were scarce. It was time for a new plan!
I decided to work as an Independent Contractor in my field and see if I could survive…which I actually did! This new work schedule gave me the freedom for the next part of my "new" plan; considering a move overseas for early retirement. Just saying it out load scared me! I would be doing this by myself as a single woman. Being the methodical person I am, I set goals and some dates to complete them by.
2012 was my year of intense research. I considered any destination that fit my criteria. This is where you need to be brutally honest with yourself about your needs vs. wants and real priorities. My list included a beach location, warm weather, low cost of living, friendly locals, good health care, safety, community of expats, easy access to the US, and volunteer work options. I then narrowed my search to my three top destinations.
2013 was the year to visit each destination — not as a tourist, but with the intention of exploring the idea of living
there full time. You can evaluate a place on a spreadsheet, but you must also spend some time there to confirm how you "feel" in the destination you may soon call home. I spent up to a month in each location. I made sure to acquaint myself with the best realtors I could find in each location prior to arriving, so we could hit the streets running. This proved to be invaluable. This is, after all, the person who will walk you through the largest purchase you will make in a foreign country. They were each amazing and professional!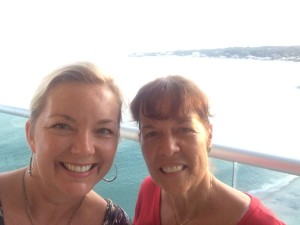 2014 was my year to act on my findings. I am happy to say I am right on track for my goal to purchase a home overseas and make a new, adventurous life for myself there. My final destination turned out to be Panama, which ticked all my boxes and more! I returned and rented for three months. I picked a beach area about 10 miles long near Coronado and continued my "comprehensive" search for the perfect home for me with consultants Cat Mandell and Denise MacDonald. What a perfect marriage that has been! I cannot say enough about the depth of knowledge, level of professionalism and actual caring about your needs this team exudes. I wouldn't have had the confidence to "pull the trigger" without their able assistance and friendship.
I have now selected and purchased a condo that is beach-front, which I never dreamed I could afford! I'm grateful for "the plan" to take time to prepare and go through the process of learning, seeing and experiencing my new, adopted country before I actually move here. I have so many friends here already and can't wait to return to Panama permanently after a visit to the US for the holidays!
2015 is going to be awesome! You can live overseas, too. Just make a plan and follow it to your dream!