Why Us
---
Right now, someone is walking through the door of their luxury beachfront home in Panama.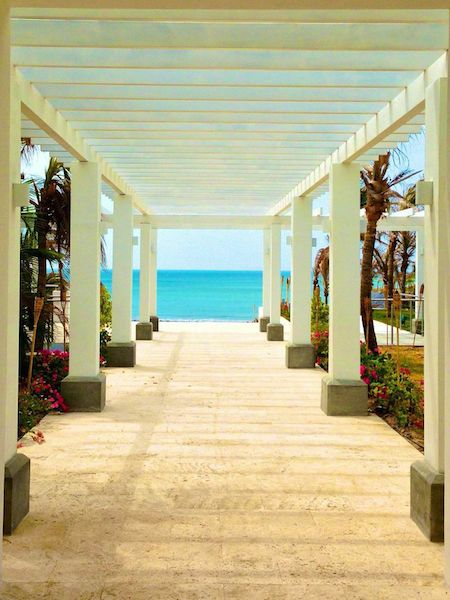 They may be a full-time expat or a seasonal resident…having traveled from North America in search of a superior lifestyle.
Maybe they came to minimize taxes, lower their cost of living, start a business in a thriving economy, or simply live somewhere beautiful and unfamiliar.
Whatever their reasons, one thing is for sure:
They're happy to be here now.
Looking around, they smile. Their ocean-view home is cozy yet luxurious… featuring elegant furnishings and little pieces of home mixed with local décor. They can smell the crisp ocean breeze. Their spouse is swaying happily in the balcony hammock. A purring cat or animated pup rubs affectionately against their leg.
They've just walked into their dream home. And we're the ones who helped them find it.
Who are we?
We're the ladies who will find you that dream home you've been looking for.
We know we're the best people to do this, because we have a slightly unique perspective on what makes a home "perfect."
It's not the floorplan, or the furnishings, or even the view.
It's the whole empanada.
It's the energy a house gives you, as soon as you walk in the door. It's the community that encircles it, bringing you good laughs and great advice.
It's the feeling you get when you wake up in the morning, walk out to your backyard or balcony, and take in the amazing natural beauty that surrounds you.
We've been helping people like you find their dream home for years.
Whether you're an expat embarking on a new phase of life, or a seasonal resident looking to spend winter basking in Panama's tropical sun, we're here to make that a reality.
We know Panama very, very well.
We know the basic aspects of moving to Panama, such as:
The best places to live
Getting your visa
Property laws
Foreigner policies
Taxes
We know the more complex aspects that most don't, such as:
Why property tax exoneration isn't what you think it is
The drawbacks & benefits of purchasing property in a corporation foundation (rather than in your own name)
Buying property from a developer VS. an individual
The nuances of selling property in Panama, including Captial Gains and Sales Transfer tax
Why everyone & anyone is a "realtor" in Panama…and what to watch out for
We know the more subtle aspects of living in Panama, such as:
The social climate of certain neighborhoods and buildings
Where to get the best margarita in town
The best nights to go to which bar or restaurant
What situations & common pitfalls to avoid
Which lesser-known experiences to seek out
As you can see, we set out to provide our clients with much more than a property.
We help you create the best possible transition to, and lifestyle within, Panama.
Want to Learn More About Panama?

Get Useful Updates

We send out content-rich weekly updates on new property listings and fun, helpful information about living in Panama.