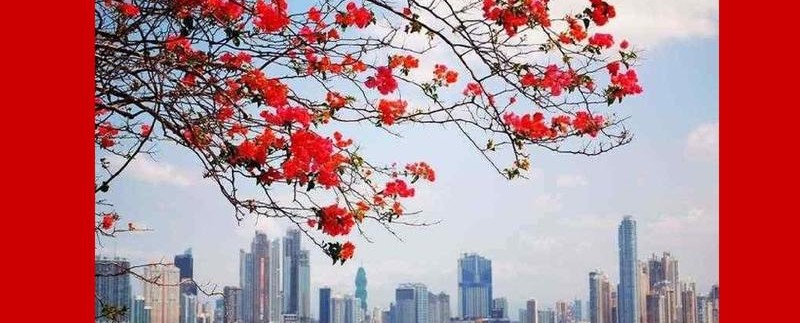 Can you believe this: sometimes people come to Panama, and they only visit Panama City or the beaches, but not both. What? You've gotta make time for both!
Luckily, I have some clients who, as often happens, have become friends, and they wanted to make sure they experienced both Panama City and the beach — so they asked me to spend a day with them in the city. Usually when I go to the city, I'm in a big rush to finish my appointments and get back on the road before rush hour (which starts around 3:30), so I was really excited for the opportunity to explore the city.
Our first stop was Casco Antiguo, or Casco Viejo: the old city. We wandered the cobblestone streets, enjoying the unique character of this section of Panama City. They're really making over this area, so we saw a lot of work happening. This area is a real jewel, and as it gets a fresh new face, the real estate prices are going to rise as more and more people discover it.
Casco Viejo happens to be home to my favorite little store — it sells great Panamanian coffee and the best chocolate bars ever! They are handmade by the Caribbean Chocolate Company with hand-picked, roasted and peeled cacao, cane sugar and a splash of milk — no additives nor preservatives! We had to browse the vendors (beautiful jewelry, bags, and more!) and catch the beautiful views of the city that area offers.
After we finished up in Casco (though it's so hard to leave!) we drove to the Amador Causeway for lunch at one of my favorite restaurants: Beirut. You can rent a bicycle and cycle up and down the entire Causeway. We didn't on this day, but it's something I'd like to do soon!
Time to brave the traffic: we ventured along the Panama Canal to the Miraflores Locks, a must-see for all Panama visitors. I've visited several times, but this is the first time I got to watch a big ship pass through! Impressive!
Admission is $8, which includes the museum, a video, and the observation deck. The museum is quite interesting and worth the time for the extra $3 (the price is only $5 if you just go to the deck).
I so enjoyed spending this time sight-seeing in Panama City with my friends! Contact me or any of the team here at My Panama Real Estate for more information or advice on how to plan your own city adventure.
Want to Learn More About Panama?
Get Useful Updates
We send out content-rich weekly updates on new property listings and fun, helpful information about living in Panama.